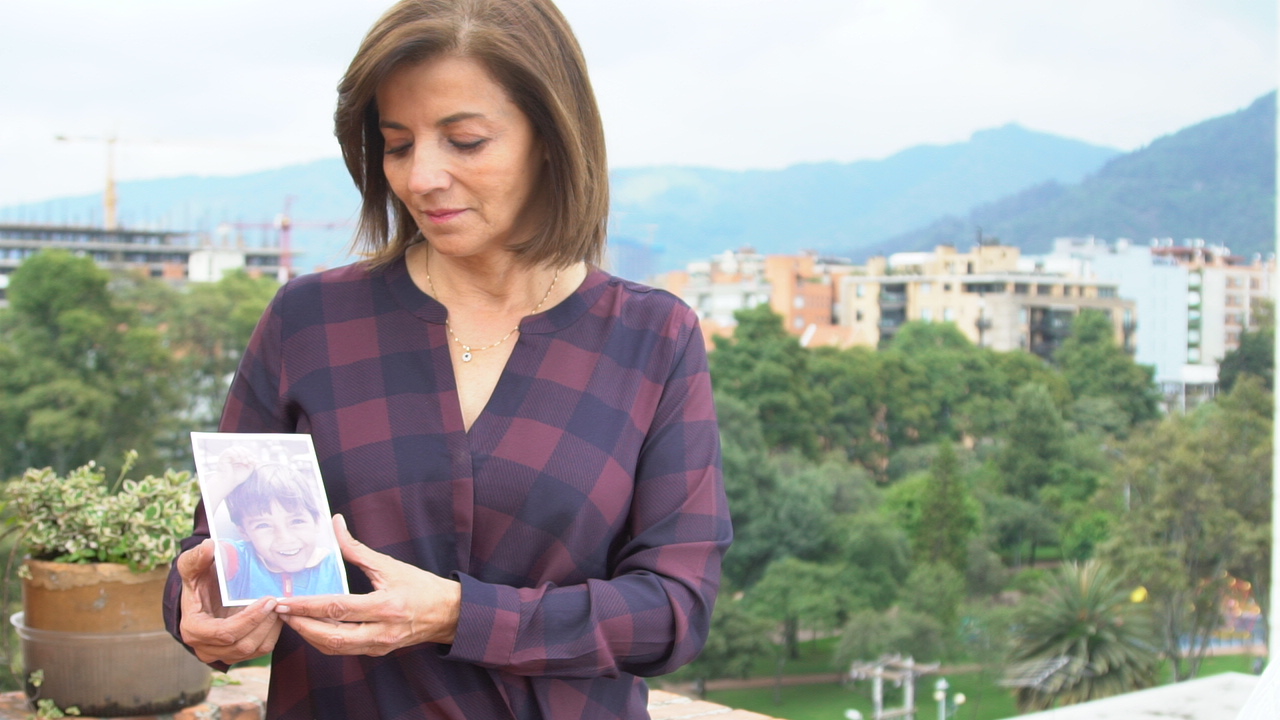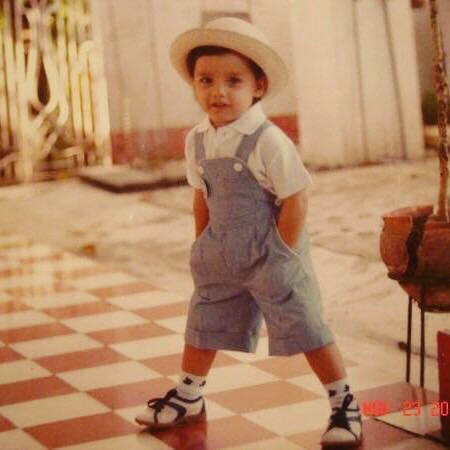 It has been more than 32 years since Martha Lucia Lopez last saw her son, Sergio Melendro. He was just five-years old when the volcano at Nevado de Ruiz erupted, in moments destroying her town of Amero, Colombia, and killing more than 20,000 of the town's 29,000 residents.
Sergio was momentarily separated from his mother and lost in the tragedy. But unlike many of the victims, Sergio's story was different. All accounts reported that Sergio died in the tragedy, and Martha Lucia lived the next 30 years of her life with the guilt and anguish of losing her child.
But Martha Lucia never believed it. She held out hope that her son was still alive. She had heard stories of other families from Armero reuniting with their children they had lost. Then, three years ago, thirty years after being separated from her son, she learned it had all been a lie.
Francisco Gonzales is a journalist who has been covering the events of Armero. In his research, Francisco discovered records and archives that had been concealed for years. These records document 300 children who had reportedly died, but had actually made it out alive. Sergio was one.
In 2016, Francisco called Martha Lucia to give her the news that would change her life. Sergio was alive. But no one knew where. She was about to learn three clues that had been concealed from her for years.
Martha Lucia called her sister to tell her of the news. After the tragedy, Martha Lucia, who was five months pregnant with her second child, was rushed to the hospital where she was placed on bedrest for the rest of her pregnancy. She couldn't go look for Sergio, so her sister and brother volunteered.
On the phone with her 30 years later, her sister shared with her that several weeks after the tragedy, she had received a call from the Bienestar Familia (ICBF), a governmental organization in Colombia. They told her sister they had Sergio at one of the designated rescue locations, and that she needed to bring an ID and some clothes for him. When she arrived, they denied calling her and wouldn't let her in. There was nothing she could do, and she turned back, resigning to the possibility it had been a mistake.
Then, Martha Lucia spoke to her brother. He had his own story. Several days after the tragedy, he was combing across towns in the region, stopping at make shift camps, and showing photos of Sergio in case anyone had seen him. One man, a rescue worker, said he had. He said Sergio had made it out alive, and that he was fine…only a scratch on his arm. He had remembered Sergio for his last name, Melendro. It was the same last name as a famous family from his hometown. The man had taken Sergio to a school in a small town called Venadillo, where he had dropped him off. It was the last time he saw him. Martha Lucia's brother continued the search, but found nothing.
After word got out that Sergio was alive, the third and most incredible clue emerged. A distant friend of Martha Lucia's phoned her. She had been traveling in New Orleans after the tragedy when a man attending to her in a clothing store struck up a conversation with her. When he learned she was from Colombia, he became excited and said his brother who lived in Italy had just adopted a young boy from Colombia. He pulled a photo out of his wallet to show her. The child in the photo, a young latin boy with unmistakable blue eyes, was identical to Sergio.
The friend told him that the boy seemed to be the son of her friend who had been reported dead in a recent tragedy, but no one had known for sure. When the man heard this, he abruptly ended the conversation and disappeared. When the friend arrived back to Colombia, she discussed what happened with some mutual friends and they determined to not approach Martha Lucia with the information. They didn't have any information how to find this man, nor did they believe that Sergio was still alive anyway.
Everyone, the brother, the sister, the friend, reached the same conclusion on their own…so as to not add to Martha Lucia's grief, they decided to leave the trail alone and not tell her. They reasoned that the clues could be false, which is possible, but had they known of the other clues to substantiate what they learned, perhaps Martha Lucia's story would have already had a happy ending.
Ultimately, what happened to Sergio is a mystery. What happened to the other 300 is also a mystery. Three families have been reunited with their lost children thus far. The few available facts indicate that many of these children were placed into illegal adoptions, where we don't know and by whom we don't know.
In this day and age, where we are connected to 99% of the world within 5 connections on Facebook, there is no need for a mother to live the rest of her life wondering where her son is, wondering if he thinks she abandoned him, wondering how his life has turned out…but having no way of knowing.
We have created this page to help build a campaign to find Sergio and reunite him with his mother who has never given up hope. We are approaching the search in several ways:
Trailer and short film
We are beginning work with professional film makers to create a video that can be widely distributed, especially in Colombia and Italy to both spread awareness and help find someone who can connect the dots. What we need: We need donations to help with the production of the film. We also need social media strategists to help devise creative campaigns to distribute the media.
Social media search
Through Facebook, we are reaching out to every blue-eyed Sergio that looks to be in his 30's in Italy. What we need: We need creative ideas or connections into Facebook/Instagram to see if we can create a broader, more effective search via these platforms.
Private investigations
We plan to begin investigations into (1) people in Colombia who may have information about what really happened, (2) employee records for the store in New Orleans, and (3) adoption records in Italy around the time of the event. What we need: People or resources that can help with these investigations.
Your creativity
Is there something we are missing? Another avenue we should explore? Finding Sergio will come down to the concerted effort of many.
If you have any information or would like to help in the cause, please email info@findingsergio.com